Mabsky provides Nucleic Acid Extraction & Purification Kit to extract and purify nucleic acid for PCR detection.
Manual extraction
Product Name:
The Nucleic Acid Extraction Kit (Spin Column Method)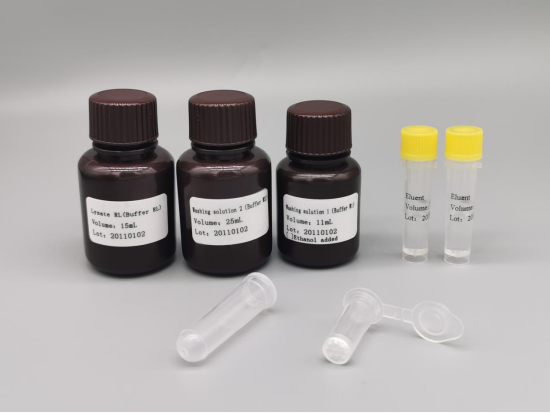 The kit is mainly used for nucleic acid extraction, enrichment and purification, etc. 
This kit adopts a centrifugal adsorption column of specifically binds viral nucleic acid (DNA / RNA) and unique buffer solution system. The silicon-based material adopted by the centrifuge absorption column is Mabsky's unique new material, which absorbs DNA/RNA high-efficiently and specifically, maximally removes the impurities and proteins, and extracts virus DNA/RNA with high purity and stable quality; the materials can be directly applied to molecular experiment, such as enzyme digestion, PCR detection, etc.
Automatic extraction 
Product Name:
Nucleic Acid Extraction& Purification Kit (Magnetic Bead Method)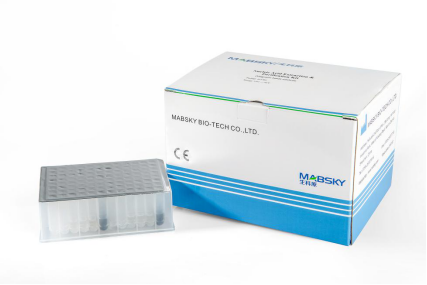 Applied Instrument:Mabsky MS-48/MS-96 Automatic nucleic acid extractor
This kit is used for extracting and purifying nucleic acid (DNA/ RNA) from throat swabs, serum, plasma and other liquid samples on automatic nucleic acid extraction instrument.
The sample lysis, the released nucleic acids could be effectively combined on the surface of magnetic beads under special conditions. After washing steps, the nucleic acids are eluted from the beads by conditions changing, and the eluted nucleic acids can be directly used for PCR, hybridization and other molecular experiments. The whole operation procedures are simple, fast and efficient.
The Automatic nucleic acid extracter is used together with the Nucleic acid extraction kit (Magnetic bead method), will not only make nucleic acid extraction automatic, but also reduce error and improve the accuracy of results.